Contact Us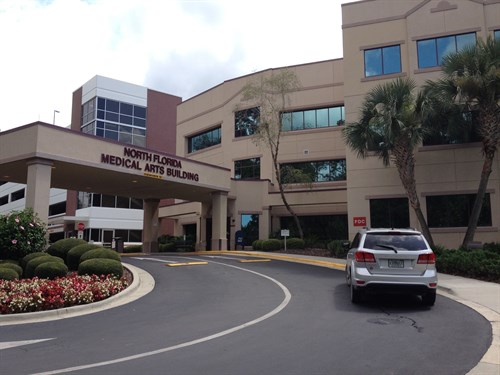 Hours: Monday-Friday, 8:00 a.m. to 5:00 p.m.
Digestive Disease Associates of North Florida
6400 Newberry Road, Suite 302
Gainesville, FL 32605
Phone: (352) 331-8902
Fax: (352) 331-5591
Email: Info@GainesvilleGI.com

Treatment Centers
North Florida Endoscopy Center
6400 Newberry Road, Suite 305
Gainesville, FL 32605
Phone: (352) 333-5900 
North Florida Regional Medical Center
6500 Newberry Road
Gainesville, FL, 32605 
Phone: (352) 333-4000
Pre-registration: 1-888-821-1632
Driving Directions
From I-75:
Take I-75 to Exit 387, make a right turn at the bottom of the exit ramp onto Newberry Road (SR 26). Continue East on Newberry Road for approximately 1.5 miles.
Turn left onto the street between North Florida Regional Women's Center and the duck pond (62nd Street). Turn right at the crosswalk, follow curve to the Medical Arts Building Parking Area.
Our office is located in Suite 302 on the 3rd floor of the Medical Arts Building.
Questions
All patients are encouraged to call with any questions they have regarding gastrointestinal medical problems. The office staff has been trained to answer many of your questions. Our staff will communicate information to your physician and your call will be returned or otherwise answered at the first opportunity. Should you choose to leave a message on our office voicemail system for your physician's Team Leader, leave a detailed message including your name, date of birth, phone number and state the reason for your call.
If you find it necessary to contact us after normal office hours, our answering service will forward all messages to our on call physician. Your call will be returned at the earliest opportunity. Should your call not be returned by the next business day, please call our office again.